When someone tells you 'I don't have time,' what they really means is . . .

'I don't have time to waste.'"
Roles and Responsibilities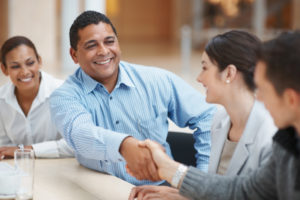 Begin with the fundamentals. This topic proves as interesting to veteran trustees as to first-timers. Let's talk about how the board, the board chair, and the CEO have distinct and parallel contributions to successful impact.
Popular topics include:
What are the core roles of our nonprofit board?
How could our board support and oversee the CEO/executive director?
What is an appropriate board chair/CEO partnership?
Who speaks for the organization in a crisis?
Board Meetings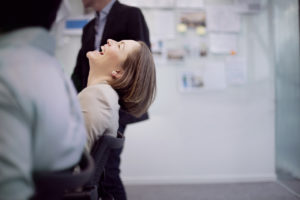 Align board and staff work with strategic priorities. Let's talk about how to design and conduct meetings that people want to be part of.
Popular topics include:
How do we align our meetings with our strategic planning?
What agenda structure makes the best use of our time and expertise?
When is it appropriate to use a consent agenda?
How could we approach difficult conversations?
Committees, Task Forces, & Advisory Groups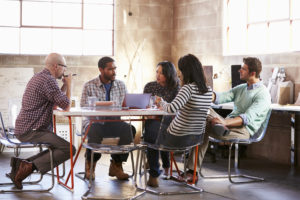 Enhance the efficiency of your board with workgroups. Let's talk about what the smart use of workgroups makes possible for your board and CEO.
Popular topics include:
What's the difference between a committee, a task force, or an advisory group?
What is a group charter and what should it contain?
How many committees should the board have?
Who can serve on a workgroup? Who should not?
BoardSource Resources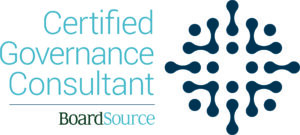 Elevate board skills by mastering the fundamentals. As a BoardSource Certified Governance Trainer, Russ White can facilitate in-depth Board Self-Assessments or offer BoardSource training sessions.
Let's talk about how these popular interactive sessions designed by BoardSource could lift your board performance:
Performance Assessments
Powerful, comprehensive, and confidential.
Board Self-Assessments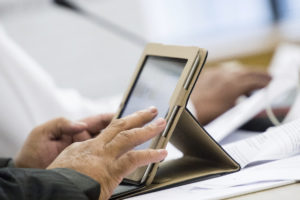 Developed by BoardSource assessment professionals, Board Self-Assessment explores and compiles individual trustees' perceptions of the board's performance on these core responsibilities:
Mission                                     Strategy                         Meetings
Funding & Public Image         Board Composition      Board Structure
Program Oversight                 Financial Oversight      Executive Oversight
                                                  Policies & Practices
CEO Assessment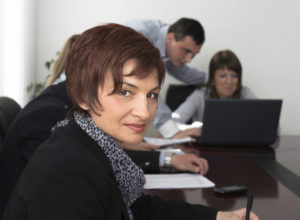 "Failure to adequately evaluate the chief executive can be costly, resulting in mistrust, strained working relationships, ongoing poor performance, and even turnover. In many cases, the outcome of the assessment is a strong endorsement of the executive's performance, which serves to re-energize and affirm that he or she — and the organization — are headed in the right direction … [the] easy-to-use Assessment of the Chief Executive tool gives board members the opportunity to provide feedback on the strengths and limitations of the CEO, thereby helping to ensure that everyone shares common expectations for performance. The ACE also includes a self-evaluation component." — BoardSource
Learn More about BoardSource® Assessment tools
Training Sessions
Practices of High-Performing Boards: What Good Boards Do
Recognize your organization's lifecycle stage and understand its impact on your organization's leadership capacity
Realize the possibilities, the payoff, and the path to better governance together with colleagues
Demonstrate a working knowledge of key governance principles that distinguish exceptional boards
Identify  tools and practices of exceptional governance and learn how to implement them in your boardroom
The Board-Staff Partnership
Understand the roles of the board and the staff, and the factors that influence the relationships between the executive and the board
Gain insights about how to cultivate an effective board-staff partnership to advance your organization's mission
Discuss, clarify and support realistic expectations for your board and staff to create a more cohesive and effective working partnership
Have a strong foundation for positive organizational culture by cultivating a greater capacity for open and honest communication between the executive and the board of directors
Board Leadership & Engagement
Gain a clear understanding of the roles and responsibilities of nonprofit boards.
Understand the role and responsibilities of individual board members and of board service.
Create a Fundraising Culture
Build a common understanding around the prerequisites for successful fundraising by board and staff
Demonstrate a working knowledge of the roles that board and staff members play in fundraising
Understand different types of fundraising, with an appreciation for the ways in which each type fits in with the financial model of their nonprofit organization
Outline how board members can be most helpful and supportive of different fundraising strategies
Discuss, clarify, and be better positioned to support expectations for board member engagement in fundraising
Strategic Board Recruitment & Development
Articulate the need for a governance committee in supporting and strengthening overall board performance and recruitment
Cultivate an appreciation for the role that diversity and inclusion play in strategic board recruitment
Demonstrate a working knowledge of the critical steps in the process of finding, recruiting, and engaging board members
Understand how to engage new potential board members in a way that sets them up for successful board service that meets both the organization's and the board member's needs and expectations