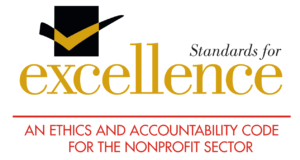 one of the most important milestones in the field of nonprofit governance in the last 20 years."

— BoardSource
The Standards for Excellence: An Ethics and Accountability Code for the Nonprofit Sector (the code) is the centerpiece of the Standards for Excellence program. The standards evaluate principles of honesty, integrity, fairness, respect, trust, responsibility, and accountability in nonprofit program operations, governance, human resources, financial management, and fundraising.
The Standards for Excellence originated as a special initiative of Maryland Nonprofits in 1998 and has since expanded nationally.  Over 200 individual nonprofit organizations that completed a rigorous process to demonstrate adherence to the Standards for Excellence maintain accreditation under, or are recognized by, the Standards for Excellence program.
Russ White is a Standards for Excellence Licensed Consultant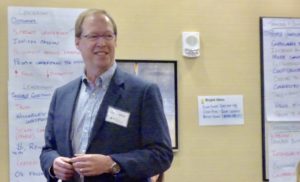 The Standards for Excellence Institute provides rigorous screening and training of professional consultants prior to certification. Russ completed the training and licensing in 2017 and may assist you with training, coaching, and technical assistance to implement the Standards in your organization.
Ask about Standards for Excellence training for your nonprofit
The Standards cover six areas of nonprofit governance, operations, and management:
Mission, Strategy & Evaluation
Finance & Operations
Leadership: Board, Staff, & Volunteers
Resource Development
Legal Compliance & Ethics
Public Awareness, Engagement & Advocacy
The Seal of Excellence: A Symbol of Trust
Once your organization demonstrates achievement of the rigorous Standards for Excellence certification,  you'll be able to display the  Seal of Excellence.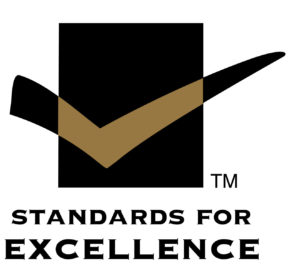 The Seal is a symbol . . .
A symbol of trust.
Organizations earning the Seal go beyond the minimum requirements of government regulation.
A symbol of excellence in nonprofit management.
Organizations earning the Seal pursue a well-defined mission. They have evaluation systems in place to measure the effectiveness of their programs. They adhere to sound financial management policies.
A symbol of transparency and accountability.
Organizations earning the Seal make information available to the public, provide responsible stewardship of all donations, and provide a voice for their constituents. Donors who support Standards for Excellence accredited charities can be confident that the organization acts in an ethical and accountable fashion.